Let 50inTech help you reach your potential and find your next opportunity in tech.

or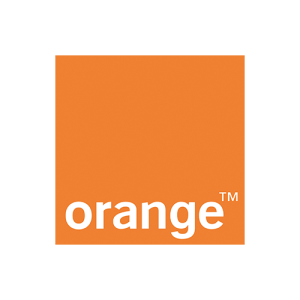 Orange is a world-leading telecommunications company, operating in 26 countries.
Issy-les-Moulineaux, France
Our Mission
Our mission is to ensure that digital services are well thought-out, made available and used in a more caring, inclusive and sustainable way in all areas of our business.
Orange does everything in its power to ensure people and organisations enjoy a more autonomous, secure digital life.
We champion a vision of a positive digital world where technology is ethical, responsible and inclusive, and enables everyone to create value for themselves and others. We're committed to using digital technology to enable a more open, fair and secure society where everyone has the same opportunities, rights and individual freedoms.
As a leader in global telecommunications, Orange has been working on gender equality issues for over a decade.
Since creating a Strategic Committee on Gender Equality in 2011 and signing the United Nations' Women's Empowerment Principles in 2015, Orange has consistently expanded and fine-tuned its Diversity & Inclusion strategy, as well as having it monitored and certified across 20 of its entities worldwide.
In 2019, the company signed a global agreement with the UNI Global Union, a federation of international trade unions, on worklplace gender equality, combatting discrimination and violence, and work-life balance. And in 2020, the Group launched the Hello Women program, a comprehensive plan to attract and retain more female talent in tech positions.
We love that Orange's goals for 2025 are both ambitious and attainable: to have 35% women in management across the Group (thereby matching the current share of women working in the company), 25% women in tech teams, and reducing any existing pay gaps to zero.
Our Values
Our purpose: "As a trusted operator, Orange gives everyone the keys to a responsible digital world."
Orange's purpose embodies our commitment in facing the world's challenges. To design and develop digital technology responsibly, we must make our company an ever more inclusive place, which gives every individual the opportunity to flourish and play their part in creating value for the group as a whole.
Only by reflecting all the diversity in society can we enable as many people as possible to truly benefit from the potential of innovation.
Our Diversity actions
Here are some of Orange's greatest diversity actions:
Global agreement on workplace gender equality, combatting discrimination and violence, and work-life balance. Signed 17th July 2019 with the UNI Global Union, an international trade union federation, the agreement is now deployed in all countries where the Group operates.
Equal pay. In order to reach its objective of achieving like-for-like pay equality by 2025, Orange has a tool and methodology for pay gap analysis and action plans, including dedicated budgets, are implemented to reduce any gaps identified.
Hello Women program. To increase the numbers of women in our technical teams, we focus on raising awareness, recruiting, retraining and retaining women in technical teams through calls for projects, studies, and promotion of existing actions.
Regular studies and surveys to understand women's experience at Orange and how to best retain them, improve their career opportunities, and improve their work-life balance.
"Shadowing" program. Orange invites schoolgirls to the office to meet women in tech and to show them what it means to be a female engineer or programmer.
International Charter for inclusive AI. Orange co-created this charter, signed by about 100 companies and associations, including 50inTech, and was the first company to receive the Gender Equality & Diversity For European & International Standard Artificial Intelligence (GEEIS-AI) certification, proof of our commitment to the use and development of inclusive AI.
Company to be certified with the Gender Equality & Diversity For European & International Standard Artificial Intelligence (GEEIS-AI)
Certification, proof of our commitment to the use and development of inclusive AI.

Orange's commitment to gender equality has been recognized repeatedly:

Orange was ranked 10th out of over 3 700 companies by Equileap (an international gender equality ranking), which makes it the 2nd best in Communication Services, and 3rd best French company.
Orange was awarded Global Top Employer for the 6th consecutive year in 2021 (Orange is the only telecommunications operator to be awarded Global Top Employer)
GEEIS (Gender Equality European and International Standard) certification obtained by 20 entities in 18 countries since 2011
Quote
"Orange promotes diversity and inclusive management at all levels of the company, starting from the top. We are convinced that gender balance promotes better team performance, innovation and employee well-being. With the Hello Women program, we are actively seeking to recruit more women in our technical teams at Orange."

– Delphine Pouponneau, Group Diversity and Inclusion Director
Perks
Savings and retirement
Our employees have access to two schemes, both of which are matched by the company, to gradually build up savings for personal projects with the Company Savings Plan or to prepare for retirement with the Collective Retirement Savings Plan.
Mutual insurance
The mutual insurance company covers health expenses in addition to the Social Security system.
In addition to complementary health insurance, group provident insurance covers life's hazards (disability, incapacity, death).
Leave
25 days of annual leave.
Up to 20 days of RTT depending on your work schedule.
It is possible to transfer days to a time savings account.
Orange products and services
A professional smartphone for everyone. Plus a 30% discount on Orange personal internet and mobile subscriptions.
Company committee
Culture pack, vacation pack, CESU, vacation vouchers, ticketing... the choice is yours!
Telecommuting & transportation
Telecommuting has been a reality at Orange for a long time. An organization to set up with your manager. Orange favors "soft" transportation as an alternative to the car. And of course, we cover 50% of your public transport costs.
Supported communities
Fondation Femmes@numérique
Les intrépides de la Tech (Fondation Simplon)
Techfugees (program #TF4Women)
Arborus
Association française des managers de la diversité - AFMD
Le cercle InterElles
Professional women network - PWN
Relevant data
Femmes dans les effectifs
36%
Femmes dans les postes techniques
21%
Femmes dans les postes managériaux
32%
Femmes dans le Comité de Direction
29%
Women in external recruitments
34%
Egapro index (France, /100)
94
Diversity Stories