Let 50inTech help you reach your potential and find your next opportunity in tech.

or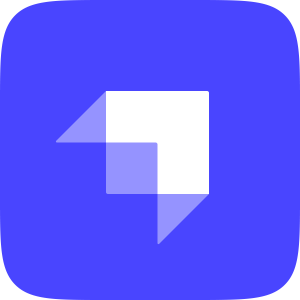 Strapi is the leading open-source headless CMS. It's 100% Javascript, fully customizable and developer-first.
San Francisco, United States
Our Mission
At Strapi, we believe that everyone should have the power to create content, digital products, and user experiences that impact the world. We're here to fuel the world's creativity by unleashing the power of content.
Strapi enables content-rich experiences to be created, managed, and exposed to any digital product, channel, or device. It's self-hosted. 100% JavaScript. Headless. Community first. And open-source. And will stay that way forever.
Since raising $31M in total funding, Strapi is the leading open-source Headless CMS that is 100% JavaScript and fully customizable. The trusted developer and community-first CMS solution makes API design and content management fast and easy.
Strapi has not looked back since putting its focus on diversity and inclusion. Having only 3 women in a team of 14 men, and 1 woman in their tech team early on, they have since grown their workforce to 39% of women, and now their tech team to have 25% of women. It is evident in the many actions they have implemented to grow the company in the right way, that diversity, equity, and inclusion are a priority. Strapi has made a commitment to only work with inclusive recruitment companies and is expanding its reach across several platforms and communities to diversify its pipeline, and source candidates from underrepresented groups.
In the past year, they have hired a fantastic Growth Manager through 50inTech, and are looking forward to recruiting more women, particularly in tech and managerial roles (currently at 33% of women managers). Their goal is to empower all employees and nurture an environment where every individual feels safe, and can thrive by being their authentic selves in the workplace.
— Caroline & the 50inTech team
Our Values
👂Genuine Humility: We candidly stay humble, as the only thing we know is that we know nothing.
🤝 Proactive Responsibility: We own our outcome, our behavior, and our own path.
👐 Active Care: We candidly and deeply care about ourselves and others (teammate, customer, or partner).
📈 Measured Ambition: We always aim for high quality, never settle for the status quo, have a boundless appetite for growth. However, we are very cautious that our development is at all times in line with our values.
👁 Default to Transparency: We act transparently by default. We are committed to making relevant information and context easily accessible to everyone.
Our Diversity actions
50inTech selects the most inclusive companies based on 4 areas of focus: Fair Career Path, Equal Pay, Work-life balance, Diversity & Inclusion policies.
Fair Career Path
We work with Girls in Code, 50inTech, The Mom Project, Manara, and The Allyance and have stopped working with non-inclusive recruitment companies. We make sure to reach out to people from under-represented groups on LinkedIn when we source. We collaborate with women-oriented Slack communities (Ladies of code, Women in tech and Women who code) to diversify our sourcing channels.
Our recruitment process stakeholders follow common principles: the use of inclusive language and inclusive practices in order to adapt to our candidates' specific needs.
Equal Pay
We have an inclusive and fair remuneration policy that doesn't leave room for negotiation (but explanations): remuneration is based on a level/grid system meaning that we value the performance and not the negotiating skills.
Work-life balance
Parents at Strapi take 16 weeks of 100% paid parental leave, regardless of their gender, place of birth, seniority at Strapi, and type of affiliation with their child. Of course we'll always align to local legislations if they are more advantageous, but those 16 weeks are the minimum for any Strapi parents.
Flexible Hours: Strapi encourages Strapiers to adapt their working hours to their personal life (and not the opposite).
Work from anywhere: we're a remote-first company, so we can work wherever our country of residence is. And WiFi.
Diversity & Inclusion policies
On the frame of our D&I culture, every Strapier benefits from unconscious bias training.
Our culture revolves around supporting the mental health of Strapiers. Among the different actions put in place, we partner with Moka.care. Strapiers have access to unlimited one-on-one sessions with certified coaches, psychologists, and therapists.
Strapi's main communication tool is Slack. There, a channel is dedicated to discussing D&I. Strapiers are encouraged to share and express their ideas about how to keep building a more inclusive workspace.
Strapi partners with Aparentière, a parenting coaching company to guide, coach or just answer questions from parents… and parents to be.
Ally bot is a slack bot implemented at Strapi to encourage people to use inclusive language. The bot offers an alternative wording suggestion when non-inclusive language is used (via a private message)
Open questions raised to encourage people to speak up and share their needs and suggestions from an D&I perspective within Strapi (Lattice surveys, 1:1, meetings or even anonymously).
Diversity and inclusion ambitions/goals for the next year
To focus on education first, Strapi is going to organize three pieces of training with The Allyance.
New parenting policy to be designed
Partnering with new women-oriented job boards
Objective to raise the percentage of women in the company, especially in tech and managerial roles.
We launched a survey at the beginning of 2022 to assess Strapiers' needs and suggestions related to DEI in order to review and adapt our HR policies and processes.
Our goal together
With our partnership with 50inTech, not only do we want to raise the proportion of women within our workforce but we are committed to building a safe workplace where every employee feels empowered to bring their authentic self.
Our year at 50inTech
A fantastic Growth Manager was hired thanks to having her profile on 50inTech! In her success story she explains why working at an inclusive company matters..."Once you join the right atmosphere with the right people, you can see yourself shining more."
Quote
The Strapi team is at the beginning of their DEI journey, but we already have one conviction: our actions come from our mindsets. More than goals and objectives, we believe education is the first step to making our company more inclusive.

- Fanny Le Gallou, Head of People
Perks
Work from anywhere: we're a remote-first company, so we can work wherever home is. And WiFi.
Expanded health benefits: Including premium medical, dental, and vision coverage.
Equity for everyone: we win together. On top of a competitive salary, every Strapier has equity that grows with you in the company.
Parents on a mission: 16 weeks fully paid parental leave for every new Strapi parent.
You'll always be up to date: we'll cover all hardware and software needed so you're always with the latest versions.
Grow as you are: from day one, we provide budget and tools to learn and grow both professionally and personally.
Bi-annual off sites: we gather physically (when possible) or virtually all together for a week twice a year.
Mental health support: we offer unlimited Moka.care one-on-one sessions with certified specialists
Recruitment Process
This process tends to take 2-3 weeks max, but happy to adapt to your specific needs.
First video call with the Talent Acquisition Team - 30 minutes
Technical assessment & Assessment debriefing
Team meetings (with a few Strapiers) - 30 minutes
References check
Values assessment - 60 minutes
At any moment, the process can stop, and the team will be happy to give you a call to share their feedback or get into more details if you want.
It is important to us to create an accessible and inclusive candidate experience. Please let us know if there are any adjustments we can make to assist you during the hiring and interview process.
Relevant data
Women in the workforce
39%
Women in technical roles
25%
Women in managerial roles
33%

Latest job offers
Diversity Stories