Let 50inTech help you reach your potential and find your next opportunity in tech.

or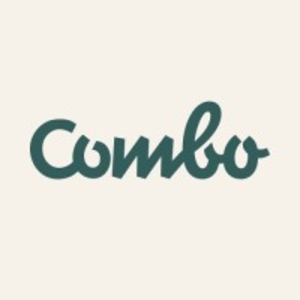 Simplify the HR management : from planning to payroll and save time on a daily basis!
Our Mission
Combo makes HR easier for deskless teams.
Our all-in-one HR tool helps 8,000+ teams working in hospitality, healthcare, retail and beyond, say goodbye to their payroll and admin nightmare. All-in-one HR tool means ultra-fast scheduling tool, easy payroll, quick contract management, team communication, productivity tracking, and more.
Every entrepreneur wants their business to grow bigger. Combo's mission is to help them grow well: become better managers, recruit more easily, help their teams grow and thrive at work.
Combo is a French-based IT services and consulting company, which focuses on simplifying HR for small and medium-sized businesses across Europe. Their motto, "less admin, more human", shows just how much the company's CEO and founder cares about the human experience. This is why it should come as no surprise that Combo is constantly thinking about how they can improve their work culture for all employees, regardless of gender. With a deep focus on equal pay, pay transparency, flexible work schedules, employee stock options and a number of cool benefits (such as massages, cooking lessons and nap spaces!), it's no wonder that employees feel like they are truly valued. Combo is also actively working towards increasing the number of women in their Tech and product teams in 2023, and are taking bold steps (such as a strict anti-harassment policy and a constantly-evolving unbiased recruitment process) to make this a reality.
– Caroline & the 50inTech team
Our Values
Benevolence and collaboration: to integrate into this team, you must first think of the collective. Here, there is no uniformity, but there is no room for individualism. Our employees help each other and the teams are focused on our clients and their projects.
Autonomy and learning: "Go for it! At worst, you'll learn :)" That's the motto of the managers here. The team is growing fast, the organization is constantly evolving, everyone is learning and growing, and to do that, you have to not be afraid to take initiative, too bad if it doesn't succeed every time.
Humility and camaraderie: at Combo, they don't think of themselves as rock stars or heroes, and they don't show off their hyper-growth to impress... It's a chance to work in a great team, in an incredible atmosphere and on an exciting project. No need to add to that!
Our Diversity actions
Fair career path
Career Path by job family are published and available to all employees on Combo's intranet
A talent review is conducted every 6 months - to get a clear picture of performance and job mastery across the organization, to decide on team member promotions, and to anticipate potential evolution for the year ahead
Quarterly snapshots discussions in place to ensure alignment on priorities and expectations
Equal Pay
To ensure equal pay, Combo is very transparent about the details of their salary grid with all employees.
All employees, regardless of seniority at the company, have the right to stock options.
A quarterly salary and talent review are conducted to determine if employees' salaries fairly reflect their performance.
Work-life balance
Flexible work schedule structure: Combo has implemented a hybrid work model, which means that employees get to choose when, how, and where they get the work done.
Possibility of working fully remotely.
Parents are able to modify their schedule in case of child-care emergencies.
Benefits include: maternity and paternity leave, daycare support, insurance policies, and full salary payment during maternity leave
Additional benefits include in-house massages, discounted osteopath visits, cooking lessons, wine-tasting events, meditation sessions, an on-site barista, and a nap room.
DEI actions
There is a very strict anti-harassment policy put in place, which ensures that any person found to have harassed another at work will face immediate disciplinary action.
Combo is constantly working towards ensuring that its recruitment process remains unbiased. This is why they constantly seek feedback from interviewees and team members alike.
Diversity and inclusion ambitions for the next year
In an effort to have more women represented on both the Tech and product teams, Combo has committed to diversifying their talent search and recruitment process by going to where the women are; specifically to women-focused career events and partnering with companies like 50inTech!
Perks
Competitive salary with an evolving salary grid
BSPCE for all employees
Remote-friendly company
Beneficial company health insurance (Alan)
50% Swile meal card
50% paid Navigo pass (or Mobility pass)
MacBook Pro computer
Super nice offices in the middle of Paris (9e) with nap room, kitchen, chill rooms, terrasse and even showers !
Many in-house events such as self-defense classes, sign language classes, dance classes or even massage sessions offered by specialists!
Regular offsites
Recruitment Process
Step 1: A 30-minute video interview with Milena, our Talent Acquisition Lead
Step 2: Management fit with your future Manager, 45min (visio)
Step 3: Skilltest
Step 4: Culture fit in our office, ideally during lunch break
Welcome to Combo!
Relevant data
Women in the workforce
40%
Women in technical roles
13%
Women in managerial roles
41%
Women in Engineering roles
13%
Women in Product roles
44%
Women in C-level roles
37%

Diversity Stories