Let 50inTech help you reach your potential and find your next opportunity in tech.

or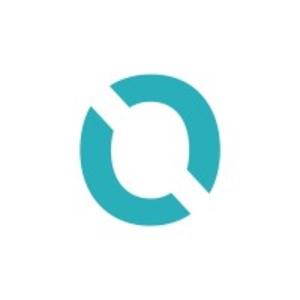 Croix, Hauts-de-France, France
Our Mission
At Exotec, we make fulfillment smarter.
Our signature Skypod system deploys robots to bring items directly to warehouse workers. We make it simple to deliver sustainable, accurate, and profitable order fulfillment. We power robust supply chains for some of the world's largest brands. As the retail industry repeatedly faces the limits of brute-force logistics, Exotec offers a clear alternative: elegant collaboration between human and robots that delivers sustainable warehouse productivity.
When you hear the words, "performance, flexibility and efficiency", Exotec is definitely the kind of company that should immediately come to mind.
Why? Well, for one, they actually build warehouse robotic solutions for many of the world's largest brands! With this level of innovation taking place, Exotec definitely seems like the perfect place of work for anyone who daydreams about creating cutting-edge technology, while also transforming and improving industries.
Moreover, thanks to a work culture that encourages senior employees to freely share knowledge and support new staff members from day one, it's quite clear that Exotec cares about employees' professional development, and career advancement.
Maybe that's why they decided to start their very own in-house "university", which serves as a training ground for employees who have no prior knowledge of robotics and software development. It's also great to see just how serious and dedicated the company is to increasing the number of women in engineering and tech roles.
In fact, they have partnered up with both Elles Bougent and 50inTech in order to accomplish just that. We are very excited to see what the future holds for Exotec!
– Caroline & the 50inTech team
Our Values
Through the combination of artificial intelligence and powerful hardware, our robots are revolutionizing the way that our customers fulfill their orders to the end consumers.
Trust, growth and celebration
We cultivate transparency and simplicity. We encourage initiative where every idea can become a reality. We celebrate our successes together.
We are not afraid to aim higher, bolder than what has already been done. That's what took us off six years ago when we promised to deliver our first system in under a year. But to reach those goals, we need excellence and first-class rigour. If you like crazy challenges that you achieve with quality work, you are in the right place.
Exotec is an equal opportunity employer and all applicants will be considered without regard to race, religion, color, sex, gender, sexual orientation, pregnancy, age, national origin, ancestry, physical/mental disability, medical condition, military/veteran status, genetic information, marital status, ethnicity, or any other protected classification, in accordance with applicable federal, state, and local laws. We provide an inclusive work environment that respects all differences.
Our Diversity actions
Fair Career Path
Whether you're just starting out or you've been around for a while, Exotec's learning and development team supports all employees throughout their time at the company. At Exotec there is a career path in both the technical and managerial fields.
We give a sense of meaning to the mobility of each individual, taking into account each skill.
More than 200 internal and external training courses are available to all employees. The company pays particular attention to internal training, which is currently fully integrated into the career paths of its employees.
During the onboarding process, all new employees are introduced to all aspects of the company: from understanding the company's general culture, to all aspects of the business of each department to which the employee belongs.
Knowledge-sharing is the power!
Managers serve as mentors to team members.
The company encourages employees, of all backgrounds, to openly share their knowledge and expertise.
Any new hire who is not well versed in robotics and/or software development, is able to receive specialised training at the "Exotec University".
Equal Pay
Exotec is committed to equal pay.
One's gender doesn't influence how much one earns.
Exotec upholds global motivating compensation packages and always make sure to adapt them to local factors such as inflation or cost of living.
On top of offering stock options, everyone at Exotec receives an equal company bonus each year.
Priority is given to employee satisfaction.
There are two key periods in the year for discussing evolution: at the beginning and in the middle of the year. These moments of exchange between employees and managers are accompanied by a real process. During these times, they discuss their job performance and career goals for the upcoming year, such as which specific training(s) would benefit them most, if they're ready for a job promotion or to move to another country where Exotec has officies (Atlanta, Japan, Germany…)
Work-life balance
Exotec has a hybrid work policy:
Exotec promotes flexibility and offers hybrid work to all of its employees whose jobs allow it.
Exotec proposes to its international employees an Exoguest house in the North of France where they are accommodated when they come in our headquarter in Croix. A friendly space where they can share and exchange ideas across cultures.
A culture that supports parents.
New parents receive a pay bonus for childcare costs.
When faced with a family emergency, parents don't have to worry about asking for time off.
The company sets up competitive benefits program to protect Exopeople health and income: members of an employee's immediate family are covered under the insurance plan.
DEI actions
At Exotec, all managers and members of the HR team have received training focused on a number of diversity, equity and inclusion issues.
The learning and development team is currently working on providing this training to all employees at the company.
Exotec's work council raises awareness among employees and is a real support in dealing with harassment issues at work.
Women are able to connect and share initiatives to each other via their "Girl Power" channel on slack
Mental health is important: all employees can access to an individual therapy and coaching sessions via the Alan Mind app, at no cost to them.
Diversity and inclusion ambitions for the next year
50inTech will highlight your diversity and inclusion ambitions for the next year.
Exotec is committed to closing the gender gap. This is why they are continuing to work with 50inTech and Elles Bougent, not only in order to attract more women to the company, but also to encourage more women and girls to pursue careers in tech and engineering.
Quote
Diversity and inclusion are important to us at Exotec. They are a real driver of innovation, creativity and productivity. We encourage our employees to embody diversity and inclusion values. This is what we do through internal trainings. It's the beginning. We are convinced that companies have a role to play in these issues and Exotec is taking part in it".
Jules Briatta – Chief of people at Exotec
Perks
👶 Family healthcare : We offer support for childcare, maternity and paternity leaves.
🩺 Competitive local healthcare packages : We make sure our employees and families are taken care of.
🏖 Time off : We encourage our employees to take time from the office to recharge their batteries.
🌍 Mobility opportunities : Internal and international mobility is always an option if our employees want to explore new horizons.
📈 Bonuses and stock options : On top of offering stock options, everyone at Exotec receives the same company bonus each year if we've reached our goals together.
👨‍🎓Training and development : We offer a variety of opportunities for you to learn new and improve existing skills.
Recruitment Process
If we are interested in moving forward with your application, here are the different steps of our recruitment process:
Screening interview with the Talent Acquisition team
Technical video assessment with an Exotec team member
In-person interview and tour of our local headquarters with the hiring manager
If your application has not been selected, we will keep you informed within two to three weeks.
Relevant data
Women in the workforce
20%
Women in technical roles
10%
Women in managerial roles
14%
Women in Engineering roles
15%
Women in Product roles
50%

Diversity Stories