Let 50inTech help you reach your potential and find your next opportunity in tech.

or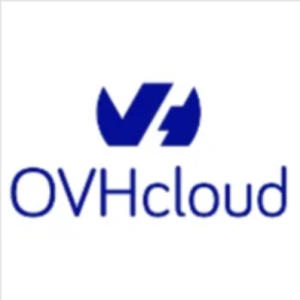 Our Mission
To empower people with the freedom to achieve their ambitions. Through our commitment to create an alternative cloud, we provide the freedom to build, and the localization required to solve data challenges.
With over 20 years in the tech scene, OVHcloud has grown to become the leading European cloud provider. We love that the people in their 2700 workforce are valued and at the centre of everything. They express the sentiment that OVHcloud is a human adventure, so it's no surprise that they are constantly working on improving their DEI to cultivate workplace safety, inclusion and belonging for their diverse team. Thanks to some of these actions, they've scored 76 in D&I actions, and excelled with a work-life balance score of 88 in our Gender Score. Now, they have set their sights on improving their inclusiveness, and providing training to engage all employees in becoming less biased.

– Caroline & the 50inTech team
Our Values
Trust
Trust is one of our core values. Trust allows our employees to be at their best and to express their talent. We transform our commitments into actions. We do not hesitate to call on others to achieve the goal that we cannot achieve on our own. We give everyone the chance to prove themselves and learn from their mistakes. We establish a collective trust with our customers and partners.
Working Together
Working together inspires everything we do.We strongly believe that individual success is a product of supporting collective success. We identify skills in order to allocate responsibilities. We make compromises without ever compromising ourselves. We never forget that we are part of a team whose whole is greater than the sum of its parts.
Passion
We are passionate. We love to share our enthusiasm. We are constantly innovating, creating, discovering, learning. We surpass ourselves to get better and better. We never abandon objectives and always follow through on our goals. With our partners and customers, we are continually seeking new solutions, better solutions. We listen to them, understand them and integrate their feedback. We do our best to always do better, to always do more.
Disruption
We know when and how to change the rules, to find solutions that respond to the latest challenges. We believe that disruption must free everyone and make life easier - simplify what is complex - change the game while taking our responsibilities. We are continually seeking to simplify our processes and organization to be more effective and reduce costs. We do not hesitate to be inventive to find our own path. But, in all circumstances, we remain disciplined in our execution. In everything we do, we strive to create more value for our customers.
Responsibility
We assume responsibility together. We know that each innovation can be positive or negative according to how it's used. We know the impact of our actions and therefore face our social and societal responsibility head-on. We accept no trade-off or compromise regarding the protection of customer data. We strive to act ethically in all circumstances; to create value for ourselves, our partners and our customers. We make people and their sovereignty the priority. We want Innovation for Freedom.
Our Diversity actions
Equal Pay
Biannual salary review to ensure there aren't salary difference between people with the same background, no difference between nationality, gender.
To benchmark salaries, we work with Tower Watson to analyse the tech market and make internal comparisons to ensure pay equity
Method for determining compensation and addressing pay differences: salary comparison, if there is an inexplicable difference we raise the salary
Fair career path
There is no cookie-cutter path at OVHcloud. Our goal is to offer everyone the opportunity to take an interest in a new field, up skilling to broaden their horizon and think about their expertise in a new light.
Career Pathing

Managers in collaboration with HR VP support career pathing, and meeting team members career goals, training needs through weekly 1:1 meetings and biannual performance reviews.
Career grids are used to help guide and benchmark career progression

Onboarding

We have developed an app to welcome new team members, share essential informations, resources and videos. The app is accessible prior to their arrival, and for a 6-month period
Our dedicated onboarding team provides intensive trainings to explain the in's and out's of OVHcloud, our products and tools.

Professional development

We have a Training Center with internal trainers for learning, development and upskilling and offer several trainings including:

Management training
Dedicated training for customer support team

Our priority is to address everyone's needs, therefore training can be outsourced if required
Work-life balance
Workplace Flexibility

We are committed to a quality work life and to creating a healthy work environment. For us, flexibility is key: we offer a hybrid working policy globally, for most of our positions, and have a flexible work schedule structure.
A dedicated work-from-home (WFH) budget is allocated for remote workers (for supplies, furniture, screens etc.)
Additional days off

Parenthood and Caregiving

Our culture supports paid parental leave for parents
In partnership with Babilou (France), parents benefit from Daycare / nursery support
We host internal webinars for new parents to maintain a work life balance
Paid leave to care for a sick relative

We have implemented a formal return-to-work program to support a gradual and healthy transition back in the workplace after a pause (e.g. after parental leave)
A sports coach helps our team members maintain physical wellness
DEI actions
We recruit worldwide and provide visa sponsorship and administrative assistance for employees who require it.
Cultivating a safe workplace a non-negotiable at OVHcloud, as such we have:

Anti-harassment and anti-discrimination policies in place and we encourage the use of whistle-blowing platform, Roger, to report incidents.
A clear bullying, discrimination and harassment complaint procedure is in place, and we have a dedicated individual responsible for addressing workplace discrimination at OVHcloud

To support DEI learning and make a long-term commitment we:

Conduct open dialogues about DEI related subjects through internal and external webinars (e.g. Anastasia - film "Women")
Have a dedicated page on Confluence for DEI subjects accessible by all employees
Worked with Gloria to improve our DEI practices, and have worked with them to provide unbiased recruitment training, propose to have it for all managers
We support transparency and encourage our employees to freely express their feedback, we provide an anonymous engagement survey 2 times per year.
Using Peakon, we measure and track DEI progress based on the sentiments and ratings of our employees

Mental health initiatives:

We provide free access to Qare for free medical and mental health consultations, and OVHcloud employees benefit from a dedicated team doctor.
We host internal events for mental health and have stress management programs in place and relevant resources available to everyone.
Diversity and inclusion ambitions for the next year
To be the most inclusive as we can
Unbiased training
Will implement some actions suggested by Gloria - based on a full audit
Implementing inclusive language
Quote
Our values guide our actions. They commit us to our ecosystem. Alone, we can go faster, but together we can go further! Every voice counts and every path matters, our differences are bringing us together in one adventure. This freedom allows us to disrupt and forge a new path.
- Marie Venet, Head of HR Development
Perks
Group savings plan
Global Incentive Plan & Profit Sharing
Health and life insurances
Addtionnal days off
Lunchs contributions
Transport allowance
Sport allowance
Employee Assistance Program (EAP)
In partnership with Babilou (France), parents benefit from Daycare / nursery support
We are committed to a quality work life and to creating a healthy work environment. For us, flexibility is key: we offer a hybrid working policy globally, for most of our positions, and have a flexible work schedule structure.
We propose free service which can meet various needs, whether professional or personal ( psychological support, family support and assistance with the associated admnistrative procedures, legal assistance,…)
Recruitment Process
Find your fit step by step
We are a global company, so our recruitment process might slightly differ in some countries. But you will find below the global steps to our hiring process, and you will learn more about what we look for in our new colleagues. If you are unsure about the status of your application, don't hesitate to check the status of your application in the candidate portal.
1. First things first, find your perfect job, wherever it may be
Finding your fit is essential for us, because like us you are passionate about what you do and because like us, you want to thrive amongst a team of like minded people and especially, because like us, you want to push the boundaries forward and explore new paths. At OVHcloud we believe that the hiring process is a joint journey to find out if we are well-matched and if both parties are motivated by common challenges. Therefore, we broaden our horizons, and we seek talent where it is found.
2. Apply
Once you have found the role that best fits with your skill set and your motivation, you can begin the process by creating your profile on the candidate portal and uploading your application documents. Once your application is correctly submitted, you will receive a confirmation email from us. Alas, if you haven't found your perfect fit, stay connected with us by joining our Talent Pool. If we see something that suits you, we will get in touch.
3. Getting in touch
Once your application is reviewed by our hiring team and is found to fulfill our criteria, a team member will give you a call to get to know you better and provide you more information regarding the company, the position, and the process. Please note that it takes approximately 2 to 4 weeks for our teams to review all the applications and schedule interviews because at OVHcloud we believe everyone has a fair chance.
4. Let's meet and get to know each other better
Meeting is an opportunity to get to know each other better. During the interview, we will discuss your skills, past experiences, achievements and your expectations.We will also have a chance to further discuss the position and you will have the opportunity to ask us anything you want to clarify. Be yourself, be a change maker, at OVHcloud we are looking for like minded people who share the same values, the same passion to work together on tomorrow's challenges.
5. Feedback and offer
After your last interview, we will get back to you regarding the final decision regarding the position.If we choose to continue the process with you, you will be called back by our recruiter and you will receive a written offer shortly after. And your adventure starts now! If you didn't get the position you applied for, we still encourage you to stay in touch with us as another position could be a better fit.
Supported communities
Les plombiers du numerique
Code first girls (in France and UK)
Agefiph
Relevant data
Women in the workforce
18%
Women in technical roles
6%
Women in managerial roles
23%
Women in Engineering roles
5%
Women in C-level roles
27%

Diversity Stories