Let 50inTech help you reach your potential and find your next opportunity in tech.

or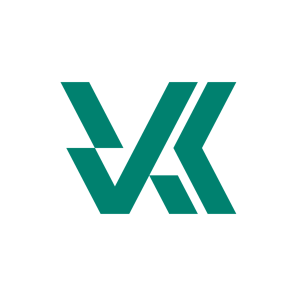 Fast-tracking low-carbon battery production in France
Our Mission
Verkor's mission is to increase the manufacture of low-carbon batteries to meet growing demand for electric vehicles, with optimised manufacturing processes using innovations in industrial excellence 4.0, offering the most competitive and environmentally virtuous low-carbon batteries on the market.
Founded as a startup in July 2020, Verkor is on a mission to manufacture lithium-ion electric battery cells for the European market. Currently manufacturing batteries for Renault, they are a leading, innovative and environmentally ethical low-carbon battery solution, meeting the growing demand for electric vehicles in Europe. We love the diversity of the team and the merger between Asian and European technology. Verkor recruits talent worldwide and supports employees through the entire process of relocation, from visa sponsorship to administrative assistance and language learning! As such, they are able to build and welcome a team of expert international talents, who significantly contribute to the global solution that they build, and their company culture. Besides cultural diversity, we love that the Verkor team is composed of individuals with a wide range of skills, and/or educational backgrounds - from academia to engineering, a diverse skills set and contribution is valued.
Through their cross-team buddy system, you are equipped with the essential skills and knowledge to perform at your highest potential from the onset. With their "Verkor Days" held out in nature, team members are given an opportunity to keep up to speed with the ongoing activities at Verkor, discuss key milestones, engage in team building activities, and most importantly socialise with their colleagues. We love that despite working on such a major mission, Verkor makes time to hold company celebrations and acknowledge their team's efforts and milestones.
– Caroline and the 50inTech Team
Our Values
At Verkor, we are driven by four founding values
Contribution: We promote personal initiative and give everyone the means to contribute to the company's success.
Communication: We're committed to transparent communication: we say what we think, and we mean what we say.
Team spirit: Everyone, in their role, is an ambassador for the company. At Verkor, success is most definitely a team sport!
Commitment: We're all working toward a common goal: a sustainable future, which we're building one step at a time.
Our Diversity actions
50inTech selects the most inclusive companies based on 4 areas of focus: Fair Career Path, Equal Pay, Work-life balance, Diversity & Inclusion policies.
Fair Career Path
New company in hypergrowth, welcoming new people is part of our routine, one to five new Verkorers are arriving each Monday. To support the onboarding experience, and the integration of a new team member, we have an induction phase, including an assigned buddy.
As part of our hypergrowth and long term objectives, our managers support career pathing, and career grids are are put in place and monitored to give functional feedback and clear metrics for promotion, recognition, and aligning employees goals with career progression opportunities.
Equal Pay
A salary grid is in place from the beginning of Verkor to ensure pay equity and fair salary practices and thus equal pay between men and women.
Work-life balance
Our work and holiday schedules are flexible, and you can enjoy them from the beginning of your contract.
Our company supports paid maternity and paternity leave from the first day of their contract (even during the trial period), and maintains the salary of our employees during maternity leave.
A hybrid work option is possible to supports on-site and remote work depending on our employees and the team needs.
Diversity & Inclusion policies
In support of the mental well-being of our employees, we conduct workplace wellness surveys/check-in's and have organized internal events for mental health.
Diversity and inclusion ambitions/goals for the next year
We are already well diversified accross several different factors including nationality (22 differents), age, and educational background. We would like to develop further our diversity strategy, intersectional and inclusive of any discriminatory constructs. Especially in term of gender and disability status.
To structure better our onboarding process, including better follow up of the trial period.
Management training to equip our managers with the essential skills to thrive within their roles, and adequately lead.
To measure and monitor of our DE&I metrics.
Quote
At Verkor we recognize that companies with higher diversity, and more specifically with a higher number of women in management roles, have a better performance. As we grow, we clearly want to enjoy all the benefits of diversity.

Olivier Dufour – Co-Founder & Stakeholder Engagement
Perks
Sign on with Verkor – for a more sustainable future
Joining Verkor means signing on with a French champion of low-carbon batteries. It means contributing to a project that aims to make a difference. It means getting in on the ground level of an exciting adventure, supporting its roll-out and growing along with it.
Verkor has a unique work environment, and an experienced, multicultural and committed team, a team united around strong values and shared goals.
Attractive work conditions
Stimulating work environment: pleasant offices, multicultural and motivated team
Live and work in the Green Capital of Europe
Seven weeks of vacation per year (25 days off + 2 weeks of compensation time)
Industry-leading healthcare (Alan) for yourself (and your family) half paid by the company
Excellent public transport accessibility with subscription coverage (for bus, tram, train, bike rent) half reimbursed by the company
Lunch vouchers (60% paid by the company)
Frequent work celebrations to celebrate team milestones and achievements.
Verkor Days: held every 3 months in a mountain location for the purpose of welcoming newcomers, conducting workshops and engaging in team-building activities.
And others out of office work events and sports activities
Opportunities to network and connect with worldwide experts within our international team
Recruitment Process
Step 1. Resume Screening.
Step 2. Introductory call with a representative from the recruitment team.
Step 3. Video call or real meeting with the hiring manager.
Step 4. Final meeting with one of our co-founders, or a representative from higher management.
Step 5. If selected, well done, you receive your offer!
Relevant data
Women in the workforce
30%
Women in technical roles
22%
Women in managerial roles
30%
Women in Engineering roles
20%
Women in Product roles
30%
Women in C-level roles
43%
Diversity Stories